CALORIE INNAME
THE RACER'S EDGE: CALORIEËN

Onze lichaamsbrandstof aanbevelingen voor atleten tijdens het sporten:

Consumeer 120-180 Kcal (of 30-45 gram koolhydraten) per uur


Laad uw lichaam op met complexe koolhydraten, zoals maltodextrine, geen eenvoudige suikers of mengsels


Na 2 uur moet uw brandstofproteïne in een verhouding van ongeveer 8:1 (koolhydraten tot proteïne) bevatten.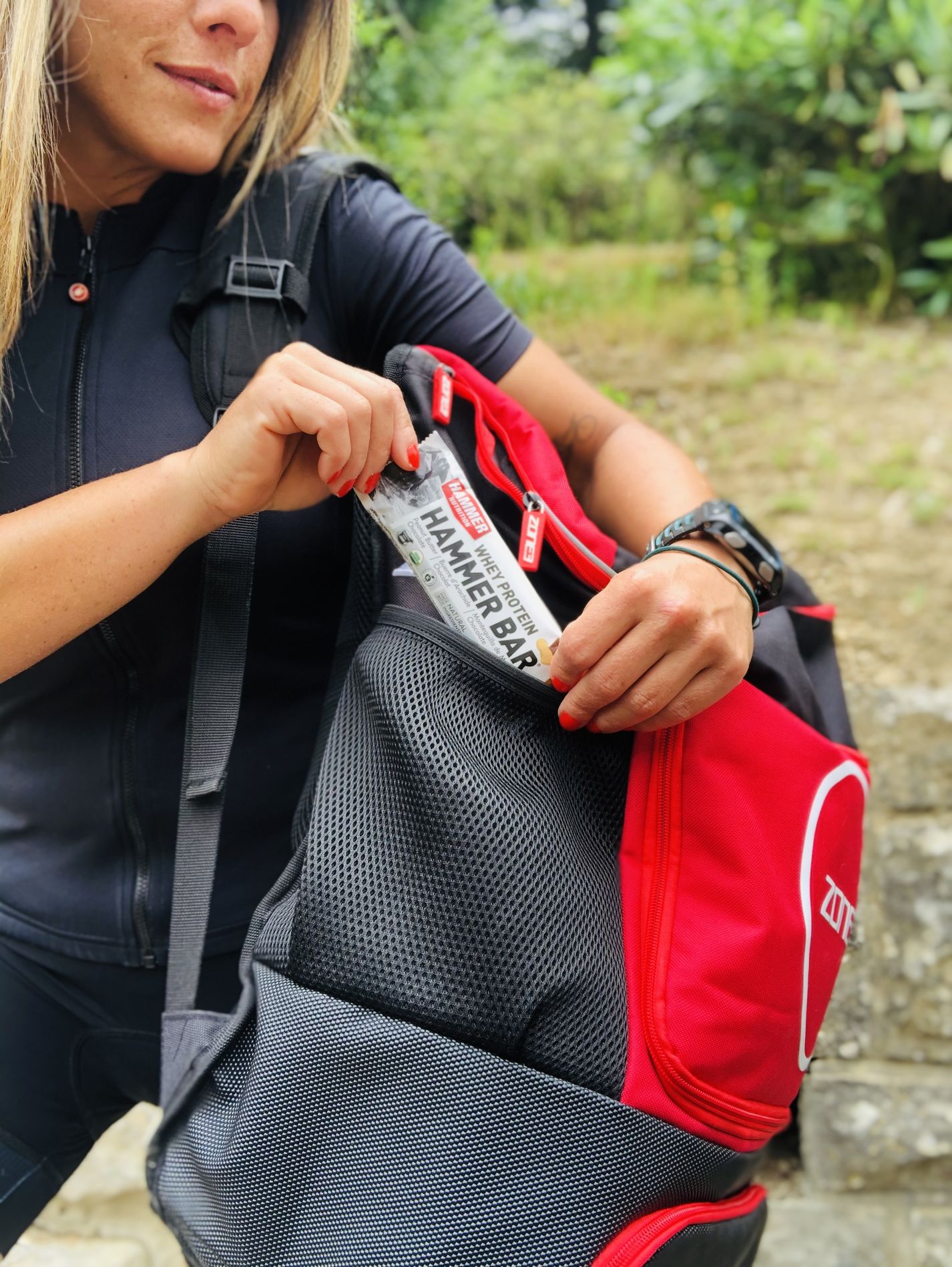 SECRET #3: CALORIEËN ZIJN BELANGRIJK!

What and how much you consume during exercise can make the difference between a PR and a DNF.
Voor duursporters zijn koolhydraten, proteïne en vet (dit zijn drie brandstoffen die het menselijk lichaam verbruikt) essentieel voor optimale prestaties. Om succes te behalen tijdens duursport evenementen zijn goede voeding, planning en oefening een vereiste. Hieronder vindt u meer informatie over de manier waarop uw het best uw lichaamsbrandstof kunt aanvullen voor het behalen van de beste prestaties.
proper fueling for best performance and superior health.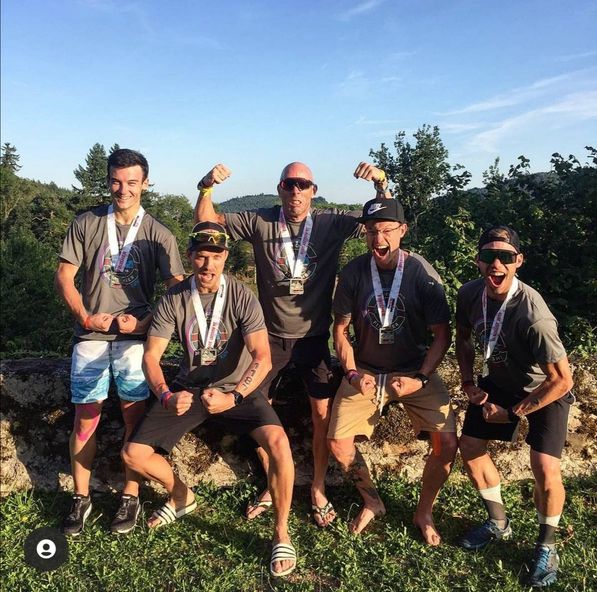 Need an inside track on proper fueling for best performance and superior health? Well, keep on reading: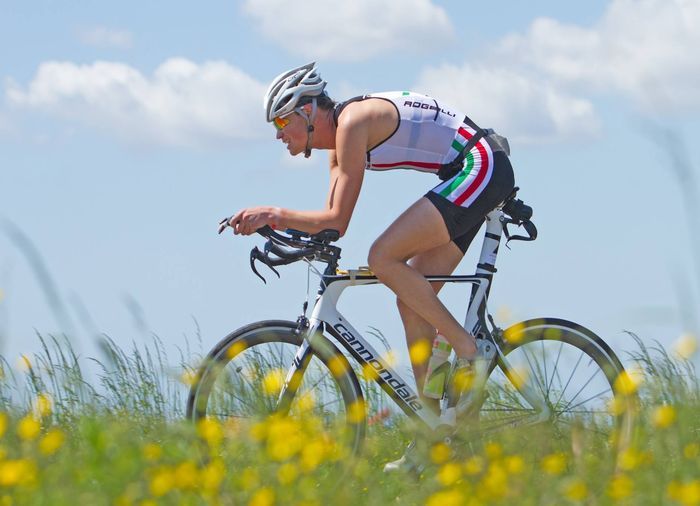 #1 - CARBOHYDRATES
Zoals de meeste atleten al weten, zijn koolhydraten cruciaal voor het bijtanken van uw lichaam vóór het sporten. Maar u kunt uiteraard niet op elk moment zomaar elk soort koolhydraat consumeren. Afhankelijk van wat u gebruikt, kunnen koolhydraten uw prestaties zowel verbeteren als belemmeren. Het werkt als volgt:

Complex carbohydrates: steady, usable energy without stomach distress - Products containing simple sugars—typically sucrose, fructose, and/or glucose (dextrose)—must be extremely diluted or your body can't digest them. That's due to "osmolality," a chemical measure of the concentration of a solution's dissolved particles that can permeate a cell membrane. (For more details on this important factor, see The Endurance Athlete's Guide to Success.)
The trouble is, at this weak concentration (6-8%), not enough energy is available for working muscles. To obtain enough calories during exercise, you would have to consume about two bottles of fuel per hour, increasing your risk of fluid intoxication. But if you were to consume simple sugars at a higher concentration, digestion would slow or cease, causing gastric problems and the potential for muscle cramps.
In contrast, complex carbohydrates can be digested readily at a much higher concentration. At a solution concentration of up to 18%, complex carbohydrates can pass efficiently from the digestive tract to the liver. The liver then converts some of the fuel to glycogen for storage and some of it directly to glucose for immediate use by muscles. Complex carbohydrates (including the maltodextrin in Hammer Nutrition's HEED and Hammer Gels) allow you to absorb more calories for use as energy than you can from simple sugars.
Maltodextrine: snelle energieopbouw zonder een crash - Met een glycemische index (GI) van ongeveer 130, verhoogt maltodextrine snel de bloedsuikerspiegel. GI is een maat voor de snelheid waarmee het lichaam koolhydraten afbreekt tot glucose. Deze verhoging van de bloedspiegel is wenselijk tijdens het sporten, zolang de calorieën inname binnen de aanbevolen 120-180 cal/u ligt. Ter vergelijking, de GI waarde van glucose is 100, terwijl die van sucrose slechts 62 is. Hoewel maltodextrine de bloedsuikerspiegel verhoogt, veroorzaakt het geen fluctuatie in uw insulinegehalte, zoals eenvoudige suikers doen. Eenvoudige suikers, zelfs in kleine hoeveelheden, kunnen leiden tot een sterke toename in insuline. De plotselinge toename van insuline veroorzaakt dan een dramatisch daling van de bloedsuikerspiegel, zelfs onder het niveau tijdens vasten! Deze "flash and crash" energie resulteert meestal in de gevreesde "man met de hamer". Maltodextrine verhoogt insuline effectiever dan eenvoudige suikers, zonder de crash van eenvoudige suikers.

Vermijd meervoudige koolhydraatbronnen tijdens het sporten - Sommige sportbrandstoffen bevatten een mix van koolhydraten. Dit is aangetoond door onderzoek van Asker Jeukendurp, een Nederlandse sportwetenschapper. Jeukendrup ontdekte dat consumptie van een koolhydratenmix de oxidatie niveaus verhoogde, wat leidde tot hogere energieproductie. Echter, de meeste proefpersonen fietsten op een laag tempo (50-55% van maximaal vermogen). Met dit tempo kunt u vrijwel alles verteren zonder gastrische klachten. De bijna dertig jaar ervaring met atleten met een typisch inspanningsniveau van 75-85% waarover we beschikken, heeft aangetoond dat het gebruik van een combinatie van eenvoudige suikers en complexe koolhydraten in hoeveelheden groter dan 4.0 - 4.6 calorieën per minuut niet tot positieve resultaten leiden. Zij zorgen enkel voor prestatie-remmende en maag-gerelateerde kwalen.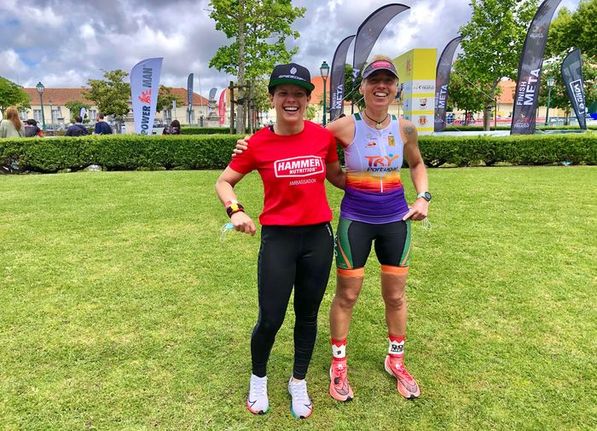 #2 - FATTY ACIDS
De typische atleet heeft enorme caloriereserves (tot 100.000!) afkomstig uit vetreserves. Als een sportsessie langer duurt dan twee uur, hebben deze vetzuren de voorkeur als brandstof. Zij gebruiken ongeveer 60-65% van uw caloriegebruik. Echter, om dit proces soepel te laten verlopen, moet u tijdens het sporten niet teveel calorieën verbruiken (niet meer dan 180 calorieën per uur). Als u het energieverlies probeert op te vangen met calorieën uit uw brandstof, zal u efficiënt gebruik van vetten voor brandstof afremmen.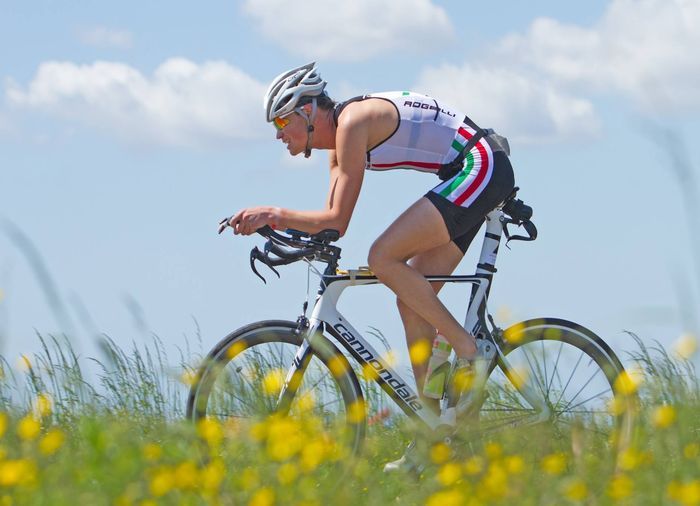 #3 - PROTEIN
After 90-120 minutes of exercise, about 5-15% of the calories you use will come from protein. If your fuel doesn't supply this protein, your body will scavenge it from muscle tissue—causing muscle fatigue and depletion, post-exercise soreness, and a weakened immune system. To avoid this protein cannibalization, your ingested fuel should incorporate protein in a ratio of about 8:1 (by weight) carbs to protein. Sustained Energy, Perpetuem, and Perpetuem Solids meet this requirement and are your best fuel choices for long-duration exercise. Although whey protein is excellent for use after exercise, soy is the preferred protein for use during prolonged exercise.

Soy protein used during long-duration events:
does not readily produce ammonia, a primary factor in premature fatigue

is easy to digest

has an excellent profile of amino acids. including the beneficial branched-chain amino acids (BCAAs), which your body readily converts for energy
Bottom line
For exercise that lasts less than two hours, a complex carbohydrate fuel that contains maltodextrin (Heed and Hammer Gels) should perfectly meet your energy needs. For exercise beyond two or three hours, we recommend a "carb + protein" fuel (Sustained Energy or Perpetuem), either as your sole fuel from beginning to end, or as your primary fuel. Remember: you can't replace calories at the same rate you use them during exercise. Instead, aim to replenish them at the rate of 120-180 calories per hour. You can always add a bit more, if necessary.

FUEL LEAN: 120-180 CAL/U
FEIT: Uw lichaam kan calorieën niet met dezelfde hoeveelheden verwerken als het wordt verbruikt tijdens een sportieve activiteit. Als u de beste resultaten wilt bereiken, volg dan NOOIT de "calories out, calories in" theorie, die door sommige 'deskundigen' wordt aanbevolen.

Instead, replenish calories in body cooperative amounts. Your fat stores will easily make up the difference. For most athletes, 120-180 calories/hour will be the ideal range. Fewer calories per hour can be processed while running, so adjust accordingly. In very rare instances, larger athletes and people with very high metabolic rates may need more than 180 calories per hour. It's always better to err on the side of taking in too few calories, as you can always easily add them.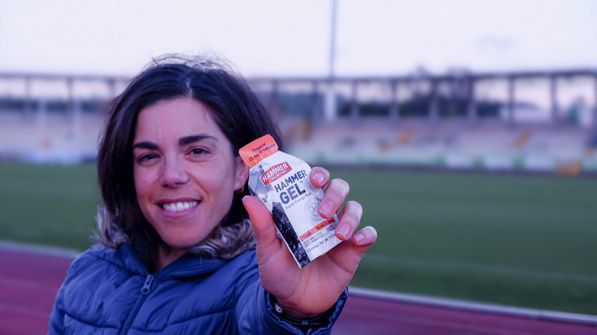 THE FAST LANE
Met complexe koolhydraten (zoals maltodextine) kunt u meer calorieën absorberen en gebruiken als energie dan met eenvoudige suikers.

Maltodextrine verhoogt insuline effectiever dan eenvoudige suikers, zonder de crash die eenvoudige suikers tot gevolg kunnen hebben.

Vul calorieën aan in hoeveelheden die bijdragen aan een gebalanceerde energieproductie en die niet in de weg staan van vetzuren als brandstof: 120-180 cal/u

Na ongeveer 2 uur sporten is ongeveer 5-15% calorieën afkomst uit proteïne (hetzij van brandstof of spieren).

Soja is de geprefereerde proteïne voor gebruik tijdens het sporten, omdat haar metabolisme geen extra ammoniak (een factor in vermoeidheid) produceert.

Voor 2-3 uur sporten in uitdagende situaties (bijvoorbeeld rennen tijdens warmer weer en/of op een steile helling), wanneer spijsvertering minder snel plaatsvindt, is een brandstof met alleen koolhydraten vaak een betere keuze dan een koolhydraat-proteïne brandstof.

ETEN VOOR EVENEMENTEN VAN 2 TOT 3 UUR

Optimum fueling for a race in the 2- to 3-hour range is not totally clear-cut. Your decision to use either a "carb + protein" fuel (Sustained Energy or Perpetuem) or a "carb only" fuel (HEED or Hammer Gel) should be based on the type of race, intensity of your effort, weather and acclimation, and the terrain.
Running is more "digestively challenging" than cycling, for instance. Competing at a fast pace, racing in hot weather, and/or competing in an even that requires lots of climbing all can reduce digestive ability too. When these factors come into play, it's usually better to choose a fuel that's quick to digest: HEED or Hammer Gel. Although some ammonia build-up (and muscle breakdown) will begin due to the lack of protein in the fuel, the race will be over before it becomes too problematic.