RECUPERACIÓN
LA VENTAJA DEL CORREDOR: RECOVERY
En los 60 minutos posteriores a tu entrenamiento o carrera, consume:

30-60 gramos de carbohidratos complejos de alto índice glucémico


10-20 gramos de proteína, preferiblemente aislado de suero


Aminoácidos y micronutrientes complementarios

Two to six scoops of Recoverite supply the recommended amounts in the ideal ratio for restoring glycogen, rebuilding muscle tissue, and reducing soreness. Recoverite also supplies a full spectrum of recovery-enhancing micronutrients and electrolytes.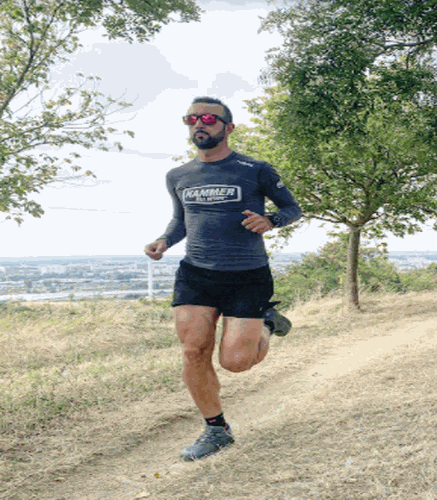 SECRETO #5: LA RECUPERACIÓN ES IMPORTANTE

For better performance tomorrow, recover right today!
El entrenamiento por sí solo no producirá los resultados que esperas lograr como atleta. Quizá tu objetivo sea un reto personal o simplemente ponerte en forma y sentirte fuerte. En cualquier caso, la recuperación debe ser una parte clave de tu rutina si quieres conseguir resultados. Tomarte unos minutos extra para repostar adecuadamente después de hacer ejercicio cuando tu cuerpo está en un estado de receptividad te ayudará a restaurar el combustible de tu cuerpo (glucógeno), reconstruir los músculos y fortalecer tu sistema inmunológico. Para maximizar tus esfuerzos durante el entrenamiento y mejorar el rendimiento el día de la carrera, anótate estas claves para que la recuperación sea un éxito.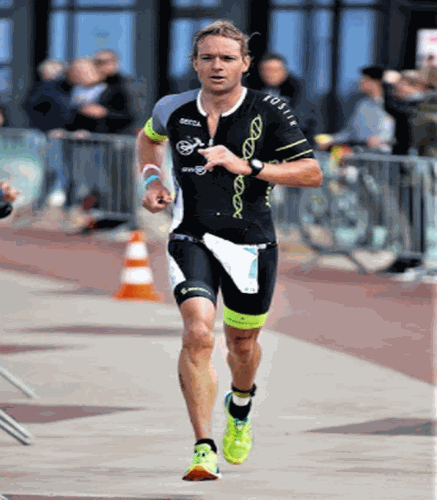 To maximize your training efforts and improve race-day performance, learn these keys to recovery success.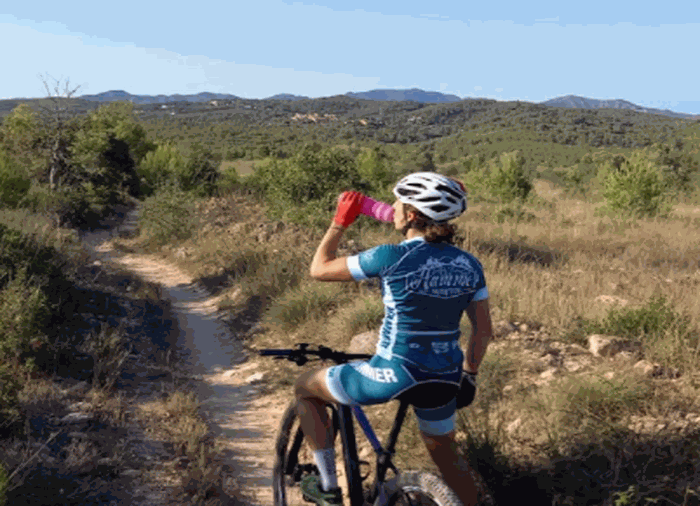 #1 - REHYDRATION
Water has no nutrient value but it's essential for performance and recovery. As a rule of thumb, you want to finish a workout with no more than about 2% body weight loss. Weight loss of more than 2% signals performance decline and dehydration. Within the first several hours after your workout, aim to drink about 1 pint of fluids for each pound (roughly 475 ml/kg ) of weight lost during a workout or race. That's fairly easy, and you can get much of that through your nutritional replenishment, which we'll cover next.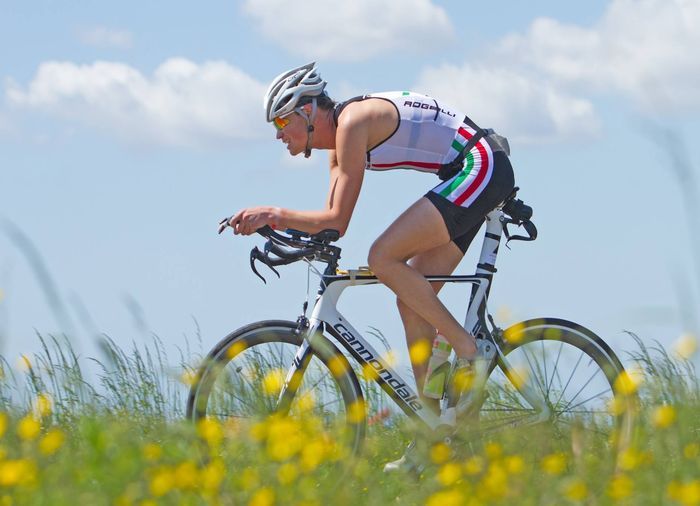 #2 - CARBOHYDRATES
Tu cuerpo echa mano de dos nutrientes clave durante la recuperación: los carbohidratos y las proteínas. El consumo de carbohidratos después del ejercicio ayudará a tu cuerpo a reponer su combustible premium: el glucógeno. Los carbohidratos también proporcionan energía a los músculos para absorber los aminoácidos del torrente sanguíneo, lo cual ayuda a iniciar la síntesis de proteínas.

Keep this in mind:
Several studies have shown that pre-exercise muscle glycogen level is the most important energy determinant for exercise performance. Athletes who have more of this readily available fuel in their bodies have a definite advantage. The good news is that you can substantially increase your glycogen storage capacity through the process of training and replenishing. During the recovery phase, your body converts carbohydrates from food into glycogen and stores them in muscle cells. This also drives the muscle repair and rebuilding process.
To maximize glycogen synthesis and storage during recovery:


Consume carbohidratos en los 60 minutos posteriores al ejercicio. Unos investigadores de la Universidad de Texas demostraron que la síntesis de glucógeno era más alta cuando los sujetos recibían carbohidratos inmediatamente después del ejercicio.

Elige carbohidratos complejos de alto índice glucémico. Un carbohidrato complejo de alto índice glucémico (como la maltodextrina en el caso de Recoverite) es ideal porque aumenta los niveles de insulina en la sangre y esto es muy recomendable después del ejercicio. La insulina repone el glucógeno muscular, estimula la síntesis de proteínas (necesaria para reparar y reconstruir los músculos) y suprime la degradación de las proteínas. Y a diferencia de los azúcares simples que se utilizan en la mayoría de los productos de recuperación, el carbohidrato complejo maltodextrina se digiere y se asimila rápidamente. Restaura eficazmente el glucógeno muscular sin causar malestar estomacal.

#3 - PROTEINS
La proteína de tu combustible para después del entrenamiento proporciona la materia prima necesaria para reconstruir los músculos cansados, mejora el almacenamiento de glucógeno y favorece el sistema inmunológico. Para la recuperación entre los entrenamientos, recomendamos el aislado de proteína de suero como la mejor fuente de proteína. Aquí te explicamos por qué:

Whey works fast. Whey has the highest Biological Value (BV) of all proteins. BV is considered an accurate indicator of how well and how quickly your body uses a protein that you consume. Whey protein isolate (the purest form of whey protein) has an outstanding BV of 154; whey protein concentrate has a rating of 104. Hammer Whey and Recoverite both use whey protein isolate, not whey concentrate. Whey protein isolate is purer: 90-97+% protein and virtually free of fat and lactose. Whey concentrate contains only 70-80% protein or less.
El suero es mejor para la reparación muscular. En comparación con la soja, el aislado de proteína de suero es una fuente mucho mejor de aminoácidos de cadena ramificada (BCAA), incluidos tres cruciales para el proceso de reparación del tejido muscular: leucina, isoleucina y valina.

El suero refuerza el sistema inmunológico. La proteína de suero contiene excelentes niveles de aminoácidos asociados con el glutatión. Este importante antioxidante a menudo se agota debido al envejecimiento, el estrés y las toxinas ambientales. El Dr. Ward Dean, un destacado científico nutricional, llama al glutatión un "antioxidante maestro" porque "tiene efectos importantes en la salud a nivel molecular, celular y de órganos".

4# - MICRO ESSENTIALS
Las investigaciones han revelado que pequeñas cantidades de otras sustancias también pueden dar un gran impulso a la recuperación. Recoverite contiene los tres siguientes elementos esenciales que estimulan la recuperación, así como un perfil de electrolitos y antioxidantes de espectro completo.

L-glutamine preserves and rebuilds lean tissue, supports the immune system, boosts glutathione levels, and aids gastrointestinal health.
L-carnosine offers antioxidant and antiglycation benefits. Glycation is a process that causes irreversible damage to the body's proteins; some scientists cite it as an underlying cause of age-related problems.
El polinicotinato de cromo estimula la síntesis de glucógeno. Los estudios sugieren que los atletas que lo consumen (junto con abundantes carbohidratos) dentro de las dos horas posteriores al ejercicio pueden experimentar un aumento del 300% en la síntesis de glucógeno.

Hammer Nutrition's Recoverite also contains the antioxidants cysteine, methionine, glutamic acid, glutamine, and carnosine. As an athlete, you consume huge amounts of oxygen and metabolize far greater amounts of calories than a sedentary person does, so your need for antioxidants is far greater. Prolonged exercise produces many different types of free radicals and each antioxidant targets different free radicals. That's why it's important to supplement with a variety of antioxidants, such as those in Recoverite,
Taking other antioxidant supplements—like Hammer Nutrition's AO Booster, Super Antioxidant, Race Caps Supreme, and Mito Caps - after your workout, and eating antioxidant-rich foods (such as almonds, blueberries, broccoli, and carrots) will also boost your immune system.

Bottom line
If you give as much attention to your recovery as you do to your training, you'll have a distinct edge over other athletes. Replenish your body within 30-60 minutes of exercise with adequate complex carbohydrates, whey protein isolate, and antioxidants, and experience the difference it will make in your performance and overall health

THE FAST LANE
Para realizar una reposición máxima de glucógeno, consume de 30 a 60 gramos de carbohidratos complejos de alta calidad en cuanto puedas después de hacer ejercicio.

Compared to simple sugars, complex carbohydrates allow more calories to be absorbed for conversion to glycogen. Whey protein isolate (not concentrate) is virtually free of lactose and fat, and ideal for recovery.
For endurance athletes who want lean muscle mass, a 3:1 carbohydrate to protein ratio (as provided in Recoverite) is best during recovery.
Es importante reponer las vitaminas y minerales que se agotan durante el ejercicio con un suplemento de espectro completo como Premium Insurance Caps.
Premium Insurance CapsLos radicales libres producidos durante el ejercicio pueden causar daños importantes. Neutralízalos con antioxidantes.