HOW DO I EAT VEGAN IN A TRAINING CAMP?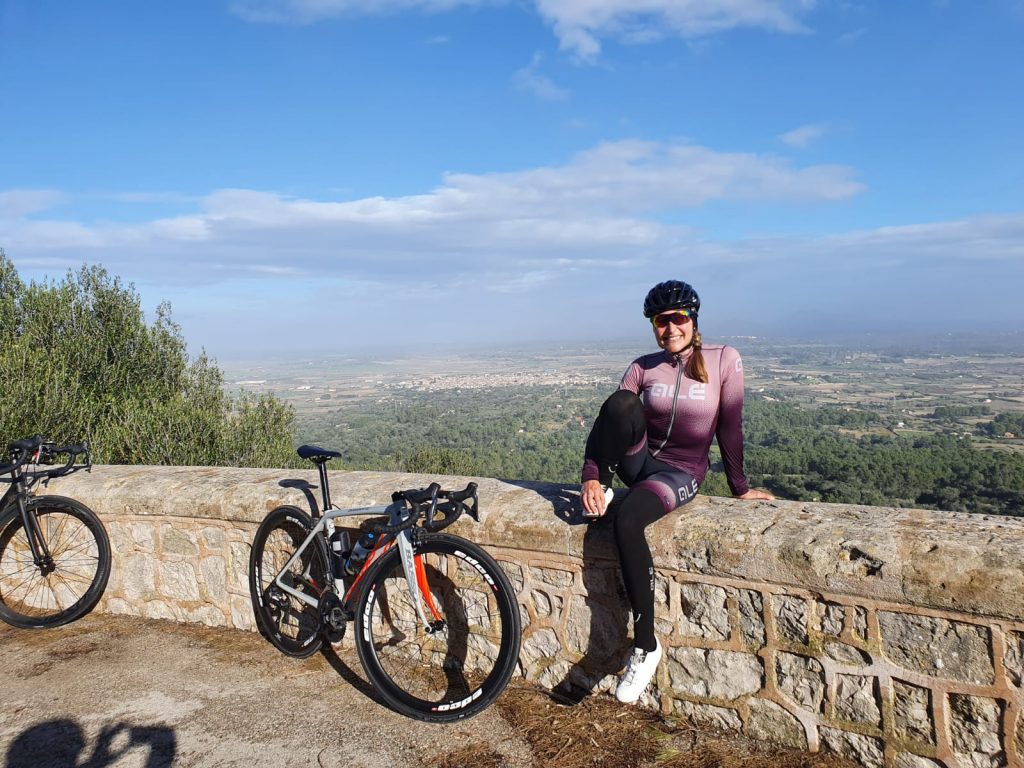 Veganism as a trend? I've been a vegan for 5 years, but I've been vegetarian since I was 14. I like animals and I didn't understand how I can like them and eat them at the same time. Thus, the last step to a vegan diet actually was not difficult.
A vegan diet works great, but of course you have to organize yourself a little and make sure that you eat a balanced diet. Just as with any diet, mixed food as well as vegan.
In the meantime, it has also become much easier, since the general demand for vegan products has increased.
But what if you can't cook for yourself and are in a different environment? For instance, a training camp abroad? Here it is particularly important to pay attention to good nutrition, since you are demanding a lot from your body and of course want to recover as quickly and as well as possible.
I will describe my diet from the last training camp I went to on Mallorca in December. The initial situation was very good, because I was in a 5 star hotel and a very high standard was offered. Otherwise I prefer apartments where I can take care of myself. When I'm traveling by car, I almost always have my Thermomix in my luggage. Back to Mallorca, proteins are the main problem in a training camp if you cannot cook for yourself and cannot access the usual protein sources. Athletes also have an increased need in proteins and in normal accommodations chickpeas and the like are rarely on the menu.
I always inform myself in advance at the accommodation whether there are vegan options, if necessary I will get something else on site, such as nuts or vegetable milk. In this case I was lucky and the hotel was very well equipped.
BREAKFAST
Due to various intolerances, plant milk is no longer a rarity and I was able to choose between almond, soy and oat milk.
My basics are oatmeal which I soak in hot water, fresh fruit, nuts and seeds. Flaxseed, chia, walnuts, almonds etc. To fill up the whole thing with protein, I add a measuring cup of VEGAN ORGANIC PROTEIN from Hammer Nutrition to it.
Here, breakfast also varies according to the training session, for basic training only / fat burning trips, I try to incorporate more fats and proteins and reduce the carbohydrates.
I can do without my beloved Matcha for a day, but certainly not for 10 days, since I don't drink coffee, it is a MUST, so to speak. I have a small travel USB mixer that is super convenient. 200 ml of hot plant milk, a spoon of matcha and hot water, mix it up and it's ready.
TRAINING
Always with me is an ENERGY GEL and a packet of SPORTS DRINK HEED as a reserve in my tool bag, since you never know if you could have misjudged time and suddenly get a hunger attack.
Otherwise I also differentiate between interval training or basic training. For basic units I have the electrolytes ENDUROLYTES in a bottle and then after 2-3 hours I eat a VEGAN PROTEIN BAR. Depending on how long the unit is, I will also have an ENERGY GEL and or the sports drink PERPETUEM with an ideal mix of complex carbohydrates, protein, and healthy fats.
At intervals I work with ENERGY GELS, for this I especially love the large "portion bottles" HAMMER GEL BOTTLE where I can fill my portions and dilute them as I like. As well as ENDUROLYTES and SPORTS DRINK HEED in the bottle.
TIP: The cozy coffee Sa Mola 13, in Sineu, is happy to serve cyclists and offers vegan power bars and cookies that are made from locally sourced raw ingredients (vegan / RAW). There is oat milk for the Café leche or even a Leche Matcha. If you are lucky, you can also get a vegan cake.
More on Instagram @ sa_mola_13 or Facebook sa Mola 13
RECOVERY
The first thing I do after training is, usually with my helmet still on, I prepare a protein shake. For this I mix the RECOVERITE with warm water in the USB mixer. I generally drink a lot of warm water and prefer that over cold water. There were also dried fruits on Mallorca that I took from the breakfast buffet or a piece of banana.
DINNER
After my request, I was also able to get a vegan version of meals for dinner, mostly vegetables with tofu. However, I always have pea protein powder with me, which has a neutral taste, is easy to mix with warm water and can be mixed with vegetables, rice, and pasta. In the training camp or before competitions, I reduce lettuce and raw food, a small plate as a side dish is sufficient. In addition, I eat steamed vegetables, potatoes or rice. In Spain or Italy you can find plenty of vegan basics, because a lot of olive oil is used here.
Since I normally germinate everything that can somehow grow, I have small grow bags (available in health food stores) with me, I let them germinate in the hotel room so I can always have a few fresh sprouts with my meal. I supplement vitamin B12 regularly, sometimes in tablets or in drops. It is important that this essential substance is checked and supplied using blood tests. That applies not only to vegans, but also to omnivores!
ALCOHOL
I completely do without alcohol in training camps. In general, I make sure to consume little alcohol, but it is an absolute taboo in the training camp. Every drop has to be broken down by the body and immediately stops the fat burning process as well as the recovery.
I actually use Hammer Nutrition every day. What convinced me in the first place was that there are a lot of vegan products. All products are easy to digest and made from healthy and genuine ingredients.
MY FAVORITES ARE: