World Health Day is a global health awareness day celebrated on a yearly basis in most parts of the world. Many awareness-raising events throughout the whole world take place on the 7th of April, and their purpose is to sensitize their audience to the health subject,  be they the general public or private institutions. Today, we'll talk about the concept of this so-important event, and we'll advise our readers on how to "do their part" on the WHD events happening everywhere in the world. Lastly,  considering health as the main subject, we'll list our Hammer Nutrition's Supplements Selection to remind you that both athletes and non-athletes need them all year long to take care of their own physical wellness.  

WORLD HEALTH DAY AGAINST INEQUITIES  
The theme "Together For a Fairer, Healthier World" was the one adopted in 2021, during the course of the pandemic. On this occasion, the World Health Organization (WHO) called for urgent action to eliminate health unjustnesses and mobilize action to attain adequate health for all, leaving no one behind.

Unfortunately, several aspects contribute to inequities such as poverty, unemployment, environmental challenges, gender inequalities, and lately, the COVID-19 pandemic. Now more than ever, each of us should dedicate time to do our part to contribute to eliminating the root of any inequity that burdens our civilization.

This year's main topic is Universal Health Coverage. Everyone should have access to the proper care at the right time and the right place within their community. The World Health Organization aspires towards accomplishing this goal by creating awareness about the fact that health is a human right.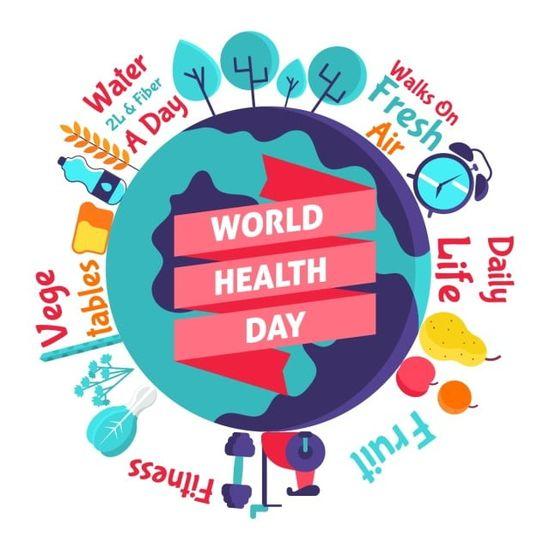 "Health is a fundamental human right. Every person deserves to live a healthy life regardless of age, gender, ethnicity, disability, economic situation or employment. Progress in tackling health disparities has been slow worldwide, including in regions where many countries are experiencing emergencies and conflict, and we have the largest number of displaced people in the world"

Dr Ahmed Al-Mandhari, WHO, Regional Director for the Eastern Mediterranean.

Health should be a mutual theme in all of our minds, but never forget to take care of your own health, and that's a hint valid all year long. What we've always done (and hope to do for a long time) is advise you to play sport, as it is widely demonstrated that a body in good physical shape broadly expands the possibility of living a long and healthy life. A good diet, some consistent training habits, and the will to self-improve are standpoints to maintain an excellent long-term physical shape and stay away from health-related issues.
HEALTH & SUPPLEMENTS - SHOULD I USE THEM ALL YEAR LONG?
At Hammer Nutrition, we strive to guide the most hard-working athletes toward a top-notch health state. But, of course, our hints are directed to anyone interested in maintaining a good state of health all life long. Considering that a perfectly-balanced diet won't provide your body with all it needs, supplements are the only option for the whole year.
Supplements can positively impact your health in loads of different ways, based on the specific need of their users. For instance:
HOW TO "DO YOUR PART" ON THE WORLD HEALTH DAY
At Hammer Nutrition we do our best to raise awareness among our audience of what we believe is fair. Rights equality worldwide is and will always be the cornerstone of civilisation. In our own little way, we advise our readers to take personal awareness actions on their social channels. 
Even a single sentence on a social networks post could soften the heart of those who have never found themselves thinking about the issue of equality in health. 
A simple but effective way to do your part in a chaotic world that often leaves the weakest behind is to participate in events (sports or not-sports related) where a share of the revenues is donated to medical research.  Now, take action! A simple online search regarding World Health Day events in your area will provide a list of charity events to partake in with friends and family!
Always take care of your physical well-being, but show empathy for those in the world who haven't the chance to obtain medical care, supplements, medicines and other fortunes that contribute to improved life quality.  Do your part - for yourself and for a better world.