Here at Hammer Nutrition, we give the proper significance to the word "essential". That's something you can't make less of, something you need in your life to live it the right way, whatever your objectives are. And what exactly allows one to live life at best and to achieve their objectives? Well, strong health helps; that's definitely considered an essential factor. Browsing our site or reading our socials, you probably came across our Daily Essentials. They are our answers to the following questions:

"

How do I make sure I'm getting the nutrients needed to perform at the best of my capabilities? And what do I need to look after my health in full

?"
DOES A COMPLETE DIET REALLY EXIST?
Even following a complete diet, you will never give your body the number of nutrients it needs. With this in mind, we developed four products that will get your body to the best condition ever if implemented on a well-balanced diet.
Premium Insurance Caps, Race Caps Supreme, Mito Caps, and EndurOmega give the most comprehensive array of benefits for intensifying athletic performance and general health. 

These are the Hammer Nutrition product line's main components and can be considered the base of your supplement program. Use them every day (also when you do not exercise) and enjoy the wide range of benefits you'll get.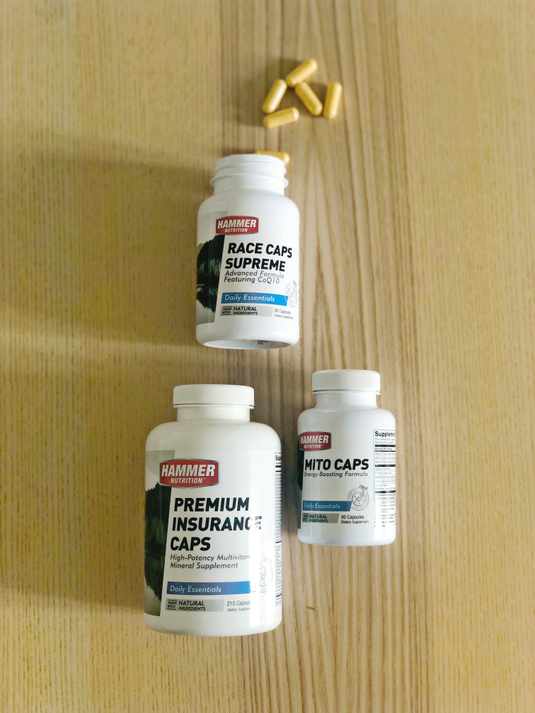 DAILY ESSENTIALS - ADVANTAGES:
You'll get the number of vitamins you need for perfect health, and you aren't getting from your regular diet
You'll provide your body with antioxidants to help reduce free radicals (and the cellular destruction they originate) while supporting your recovery
You'll get key substrates to ensure efficient and consistent production of energy.
You'll optimize mitochondrial health, an imperative requirement for enhancing athletic performance and general health.
You'll give your body the omega-3 fatty acids EPA and DHA it craves. They act in numerous areas of human health, including mental and cardiovascular health.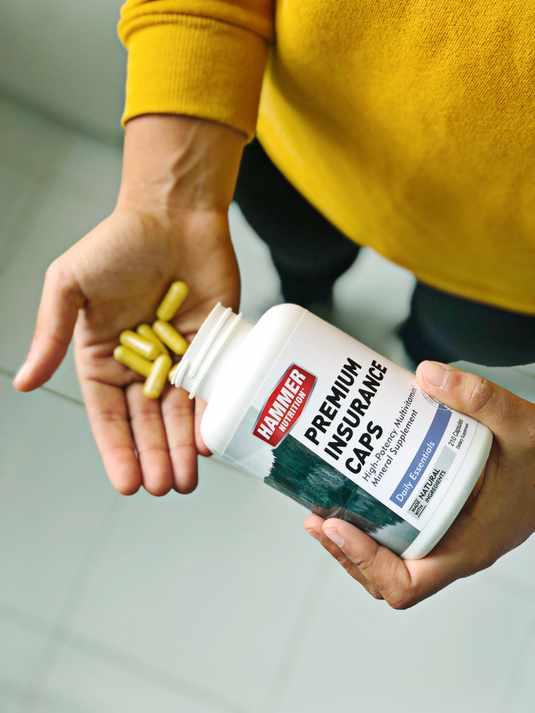 PREMIUM INSURANCE CAPS
There are no 100% perfectly balanced diets, no matter what online dieticians claim. A food diet alone cannot fulfil all your nutrients need, and most of the population lives on a diet that is not at the level of recommendations. 
That's the reason why we recommend using Premium Insurance Caps, formulated with the Optimal Daily Intake (ODI) of top quality vitamins and minerals.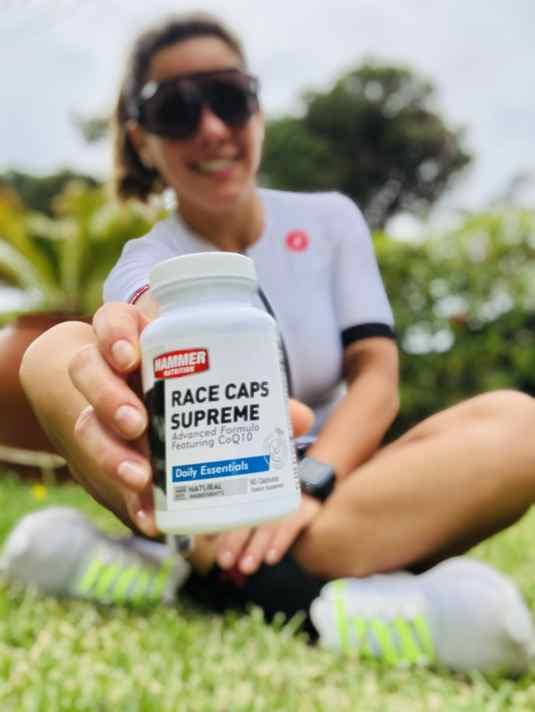 RACE CAPS SUPREME
Race Caps Supreme has been around for 34 years in a market full of "similar but different" products, and there is a reason behind it: it keeps its promises.
It is a blend composed of nutrients such as CoQ10 and idebenone, components known for bringing benefits to the overall health, particularly for athletes over 30.
Here's a list of the main benefits you'll get by inserting Race Caps Supreme into your daily habits:

Higher energy levels, with zero side effects

A prominent increase in endurance

Better recovery and minor muscle soreness

Antioxidant support for your immune system 

Nutrients enhancing cardiovascular health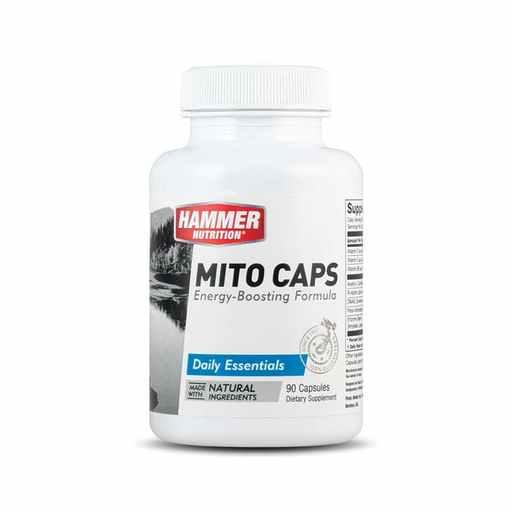 MITO CAPS 
Mitochondria are the energy-producing "engines" of your cells, and their health is essential to you in terms of enhanced athletic execution and well being. You won't get the most out of each training session without producing the correct quantity of energy at the cellular level.  
Mito Caps contains acetyl l-carnitine (ALC) and R-alpha lipoic acid (R-ALA), as well as several other complementary nutrients, including dimethylaminoethanol (DMAE), para-aminobenzoic acid (PABA), vitamin E, vitamin B6, and ascorbyl palmitate. A proprietary enzyme blend aids the complete absorption of all these nutrients.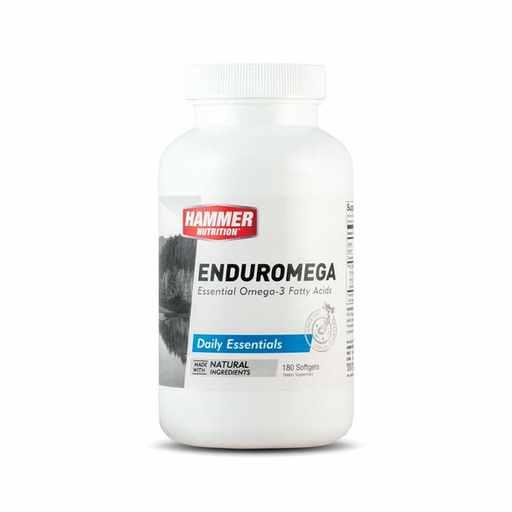 ENDUROMEGA
With EndurOmega, you'll get high-quality fish oil that contains two essential fatty acids: eicosapentaenoic acid (EPA) and docosahexaenoic acid (DHA). Their presence is vital for overall health and good athletic performances. Fish oil also reduces aches and soreness, benefits that you can enjoy daily and during recovery.

Yes, we offer a range of products so broad that it would be challenging to understand where to start. When we are asked the question, the answer is the same from 1987: our Daily essentials. Our kit provides perks to your training sessions and competitions, combined with a full spectrum of benefits to your general health.
Premium Insurance Caps, Race Caps Supreme, Mito Caps, and EndurOmega are products that everyone, athlete or not, will benefit from. Make them the foundation of your daily supplement program, and then contact us for certainly good feedback!