The period from early May to October is the time of the year in which our consumption of vitamin D can go slightly overlooked thanks to the sun's power, which naturally refills our body's storage of this precious organic compound. 

Human health largely depends on a correct intake of Vitamin D, which earns the top position on the winners' podium of the competition between the most valuable nutrients needed in cold seasons, immediately followed by magnesium in 2nd position.

VITAMIN D: CRUCIAL FOR THE HEALTH OF YOUR IMMUNE SYSTEM 
There's no room in a single article like the one you are reading to list all the functions this precious compound covers. About every single cell and tissue feature vitamin D receptors, meaning it is a primary ingredient for their correct functioning. Vitamin D can be considered the goalkeeper of your immune system, which is more subject to attacks than ever in the cold season. Part of the conclusion from this research on the relation between vitamin D and the immune system states: 

"

Vitamin D has important functions beyond those of calcium and bone homeostasis, which include modulation of the innate and adaptive immune responses. Vitamin D deficiency is prevalent in autoimmune disease. Cells of the immune system are capable of synthesizing and responding to vitamin D.

" 
Highly-regarded vitamin D expert, Dr Richard F Holick, states:

"

Epidemiologic evidence and prospective studies have linked vitamin D deficiency with increased risk of many chronic diseases including autoimmune diseases, cardiovascular disease, deadly cancers, type II diabetes and infectious diseases

." 
WHAT'S THE AVERAGE 

DAILY

 

CORRECT INTAKE OF VITAMIN D?
It's more than clear that we are talking about a crucial ingredient for all the aspects of human health, particularly the immune system.  A vitamin D 25-Hydroxy blood test is the unique way to know for sure, but the general consensus is 2000 IU - 4000 IU daily.

Each capsule of Premium Insurance Caps contains about 71.5 IU of vitamin D, so four to six capsules daily will provide you about 285 IU – 429 IU of vitamin D. Augmenting with additional amounts can be done with a stand-alone vitamin D supplement. Most vitamin D supplements are produced from lanolin, deriving from sheep's wool, but vegan-vitamin D supplements deriving from lichen are also available.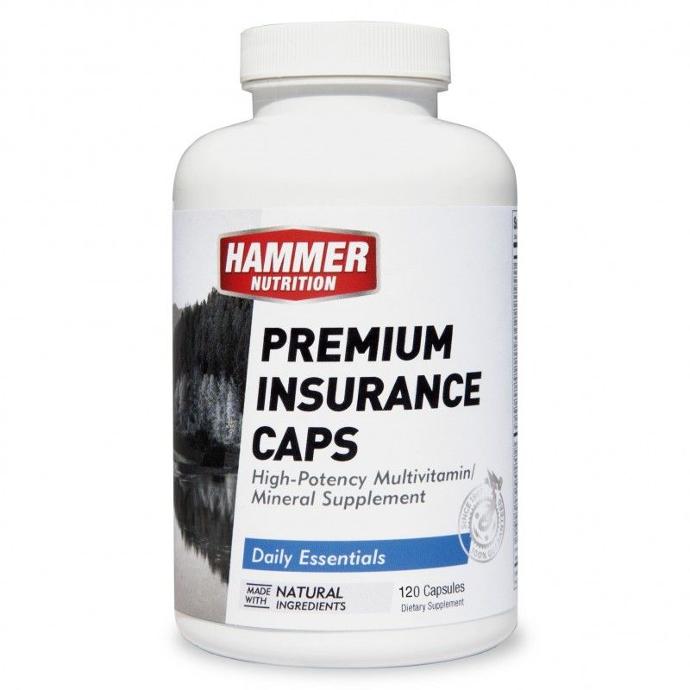 DON'T FORGET ABOUT MAGNESIUM!
To get the full value of the plentiful benefits from vitamin D, you need sufficient amounts of magnesium. This happens because magnesium activates the enzymes involved in vitamin D metabolism. It's essential to ensure that the recommended amount of magnesium is consumed to obtain the optimal benefits of vitamin D. One of the features of magnesium is its power to activate the enzymes involved in vitamin D metabolism, so its consumption is essential to make sure you get optimal benefits from your vitamin D intake.

Magnesium raises and lowers vitamin D levels as needed!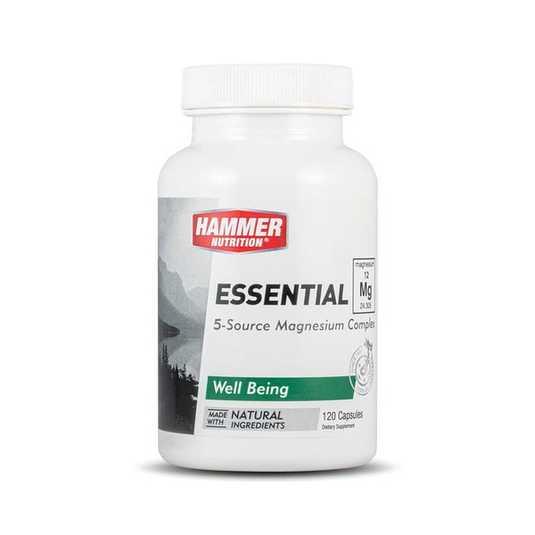 Magnesium also helps to balance the quantity of vitamin D in your body. It increases its level in people who suffer lack of it, and it lowers it in those who have a level too high of this beneficial compound. With each capsule containing 100 mg of magnesium from five highly bioavailable forms, Magnesium Mg is the straightforward way to replenish your body with this mineral crucially involved in vitamin D utilization.

Magnesium's capacity to balance and optimize your vitamin D levels will allow you to enjoy the overabundance of benefits that come from optimal blood levels of this crucial vitamin. 

A crucial combination: Vitamins D3 & K2
The synergy between Vitamins D3 and K2 is so deep that they rely on each other to work at the best of their capabilities.  EnDuro D uses these synergistic effects to provide a complete formula. For immune system support, bone health, and cardiovascular health, take EnDuro D: the dynamic duo for health and well-being.

So, what are you waiting for? Integrate magnesium and vitamins D3 & K2  into your autumn and winter diet and get the plethora of benefits deriving from their use!