"I graduated from law school at Brazil, and I have always been passionate about sports in general, but I only got in touch with triathlon in 2015, when I went to live to Ecuador. In 2015 I moved to Portugal and followed my passion. Since then, I practice triathlon, and I have been conquering my space in the Portuguese triathlon community, and in 2020, being third place age group in the National Long Distance Championship and Vice Champion National group age Triathlon Standart."

Proudest Moment
Crossing the finish line of my first full Ironman!!!
Without a doubt it was the most special moment since I started triathlon 6 years ago!
I relived all these years during the race, I remembered the best and worst moments, and how resilient, strong and wonderful I am!
I learned to have more self confidence, to believe that I am capable and enough. And the best of all, is how much I have learned about myself these years, that I am not my illnesses, and how much the triathlon helps me fight depression and anxiety!
What has Hammer done for you?
They are my engine in training and in races. The products combined with the information we find on the site are everything any athlete needs in terms of sports nutrition. My Ironman was only a success because my nutrition was exclusively with Hammer Nutrition products. I have problems with dehydration in races and suffer a lot with cramps, and with Hammer products I don't have to worry about this.

Our Athlete's Quotes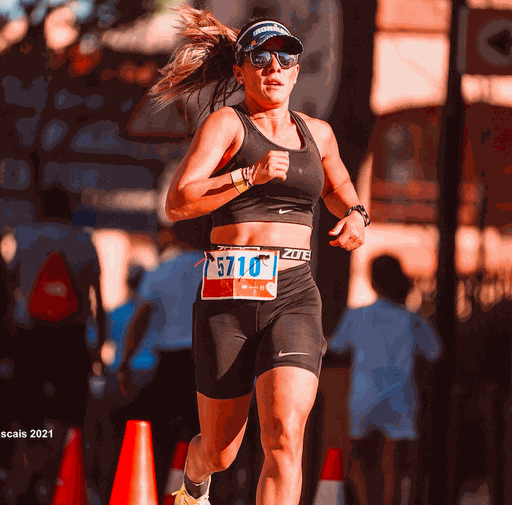 "Teamwork is richer, stronger and therefore capable of achieving the most difficult goals".
Natália Guilherme