THE EDGE: HAMMER RECOVERY BARS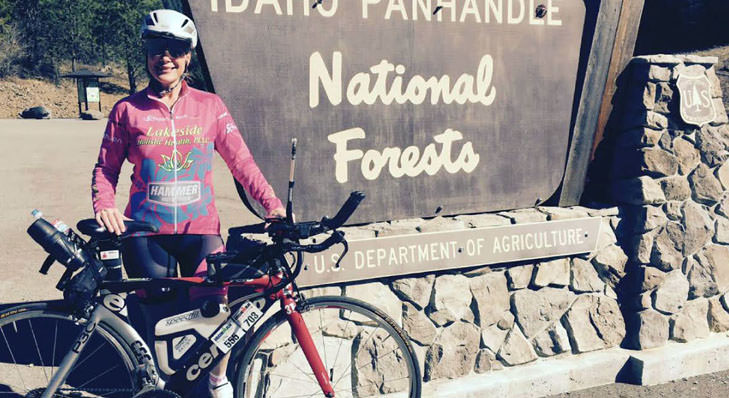 RECOVERY NEVER TASTED SO GOOD
"The perfect recovery bar!" That's the word from nearly everyone who has tried Hammer Vegan or Whey Recovery Bars. Versatility, convenience, and delicious flavor have made these bars a five-star favorite. For athletes, active people, and anyone who simply wants a healthy and tasty food bar, we've formulated not just one, but two premium-quality, protein-packed recovery bars:
Hammer Whey Recovery Bar - Made with a whopping 20 grams of cold-processed whey protein blend from grass-fed cows, healthy carbohydrates, and 8 grams of fiber, our Whey Recovery Bar will help you maximize gains from your workout while reducing post-exercise soreness. Each gluten-free bar is a hefty 75 grams of Peanut Butter-Chocolate goodness, perfect as an occasional meal replacement or protein-rich snack.

Hammer Vegan Recovery Bar - You don't have to adhere to a vegan diet to love these bars! Enjoy them after a workout or race, or anytime you want a rich and delicious source of vegan protein. Gluten-free Hammer Vegan Recovery Bars are powered by two excellent plant proteins (pea and organic rice) plus a healthy carbohydrate (organic tapioca). Both flavors give you plenty of protein: 14 grams in Chocolate Peanut and 15 grams in Almond Cacao. For convenient recovery, healthy meals on the go, and delicious snacking, Hammer Recovery Bars are unmatched. Stock up now!

Hammer Recovery Bars: Kid-friendly, kid-approved!
There's no need to give kids unhealthy, sugar-laden candy or granola bars as a between meal snack or lunchtime addition. All Hammer Bars (Hammer Recovery Bars and regular Hammer Bars) are perfect for kids! Compare the labels of the bars and snacks on the supermarket and convenience store shelves to Hammer Vegan and Hammer Whey Recovery Bars. Made with wholesome, natural ingredients, Hammer Recovery Bars are the smart, healthy choice:
Delicious taste

No preservatives

No refined sugars, trans fats, or cholesterol
And the taste? Based on the feedback we've received, they're most definitely kid-friendly and kid-approved!