"I'm an age-group Portuguese Triathlete, I have 10 Ironman races under my belt and many half Ironman, Olympic and Sprint triathlons on my CV, as well as MTB endurance stage races, such as the Cape Epic, TransPortugal, Titan Desert, Transcumbres Argentina, Transandes (Chile), etc."

1st
WORLD CHAMPION TRIATHLON CROSS 2021 (50-54)
2nd
IRONMAN MALLORCA 2021 (50/54) - Qualified for IM World Championship


2nd
PORTUGAL X-TERRA 2021 (50-54)
1st
NATIONAL MIDDLE DISTANCE TRIATHLON CHAMPION 2020 (50-54)
1st
NATIONAL TT CHAMPION 2020 (50-54)
Proudest Moment:
When I got my Finischer Black shirt from Norseman Xtreme Triathlon in 2019, the only Portuguese female to have tried and successed in the attempt.
And recently my qualification for Ironman World Championship, in Kona, Hawaii.
What has Hammer Nutrition done for you?

I've tested dozens of products, brands and methods over the years (10 years in triathlon and many more in MTB), and by fair, the thing about Hammer Nutrition that is distinct to any other brand is the lack of preservatives, all natural, no simple sugars causing splikes, the only one and only PERPETUEM. This is THE ONLY NUTRITION brand that really feeds with no GI problems.
Hammer Nutrition it was game changing and have been the greatest contribution to my (sort of) amateur "career" .
Our Athlete's Quotes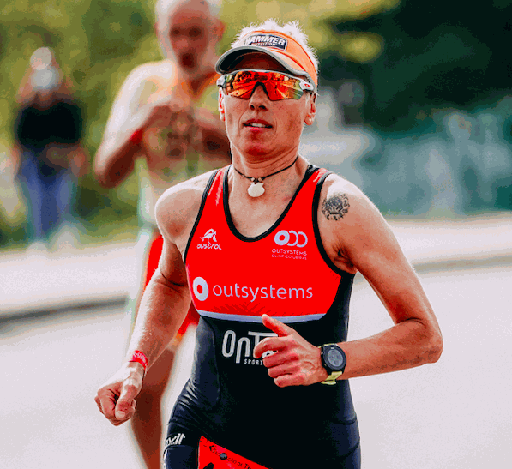 "Never give up"!

Filomena Gomes